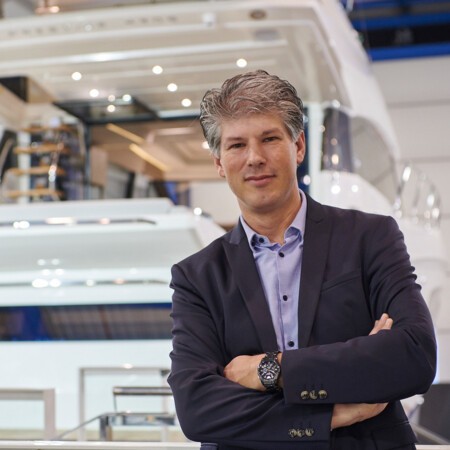 Erwin Bamps
PRESTIGE Brand Director
/ English
Erwin Bamps is PRESTIGE Brand Director since November 1, 2018.
With a Masters in electronics engineering, Erwin Bamps started his career in Asia with a Belgian electronics engineering firm before moving to Dubai in 1998 and then to the Philippines on behalf of a Chinese telecommunications conglomerate.
He joined Gulf Craft in 2002, which builds luxury yachts and fiberglass boats, to head up its industrial and commercial operations, before quickly becoming its CEO. Over the last 16 years, he has been a key driving force behind this motor yacht builder's development, especially in the Middle East and Asia.