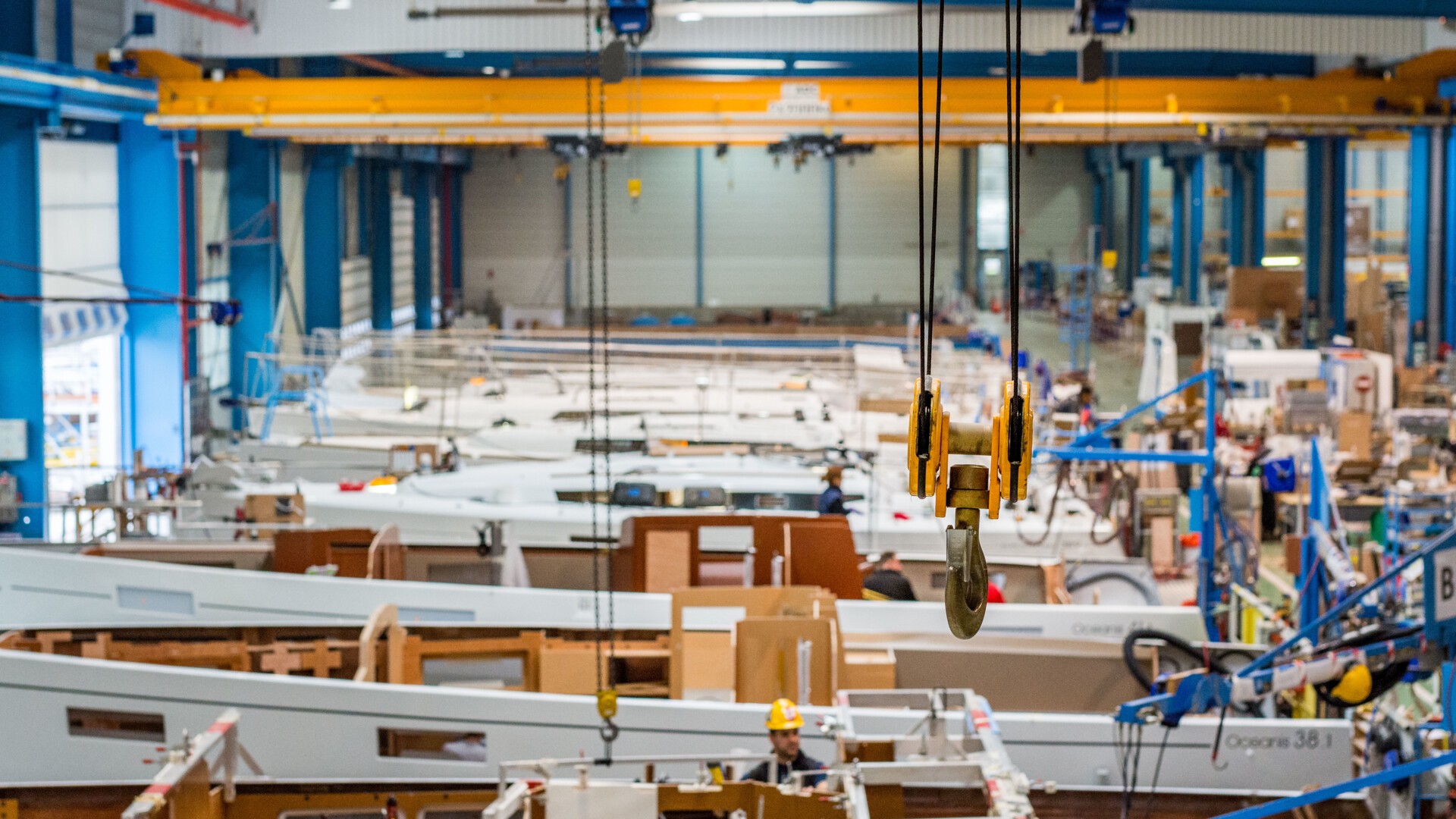 Vendée, France,
May 28, 2018
500 Permanent Contracts Plan: mission accomplished!
Groupe Beneteau and its teams are proud to announce the signing of the 500th permanent contract in France, marking the successful completion of the Group's biggest ever recruitment plan.
Announced in September last year during the Grand Pavois boat show in La Rochelle (France), the 500 Permanent Contracts Plan (meant for the French operations) has been a truly outstanding initiative thanks to its scale, its wide range of positions and its direct offer of a permanent contract. To support its international growth, numerous positions were also created and filled in at the Group's subsidiaries located in Poland, United States and Italy.
Hervé Gastinel, Chief Executive Officer, looks back on the plan's origins: "I launched the Transform to Perform plan for the Beneteau Group with talents as one of its three pillars, making it possible to ensure sustainable growth for the Group and achieve our goals. It was and indeed is still essential today to further strengthen our organization in order to take on board the growth in our Boat and Leisure Homes business lines, while ensuring the successful transfer of our specific know-how in a generational transition phase and contributing to the managerial transformation that is underway".
"I would like to congratulate and share this achievement with our HR teams and all of our partners who have enabled us to successfully complete the 500 Permanent Contracts Plan. Our teams have shown outstanding dedication, organizing specific days for students, operators and engineers, recruiting at fairs and prospecting regions near to our sites, and all of these efforts have paid off", explains Corinne Margot, Groupe Beneteau HR Director.
And the adventure continues…
The majority of the positions are on the French Atlantic coast (Vendée region, Bordeaux, Cholet and Nantes) and are linked to building recreational boats.
The next season will once again be marked by recruitments across all our sites: 80 positions are already open for applications now.
The most sought-after profiles are still operators and production supervisors (composites, systems and timber assembly).
For all the latest vacancies in France, please visit the Talents section.​