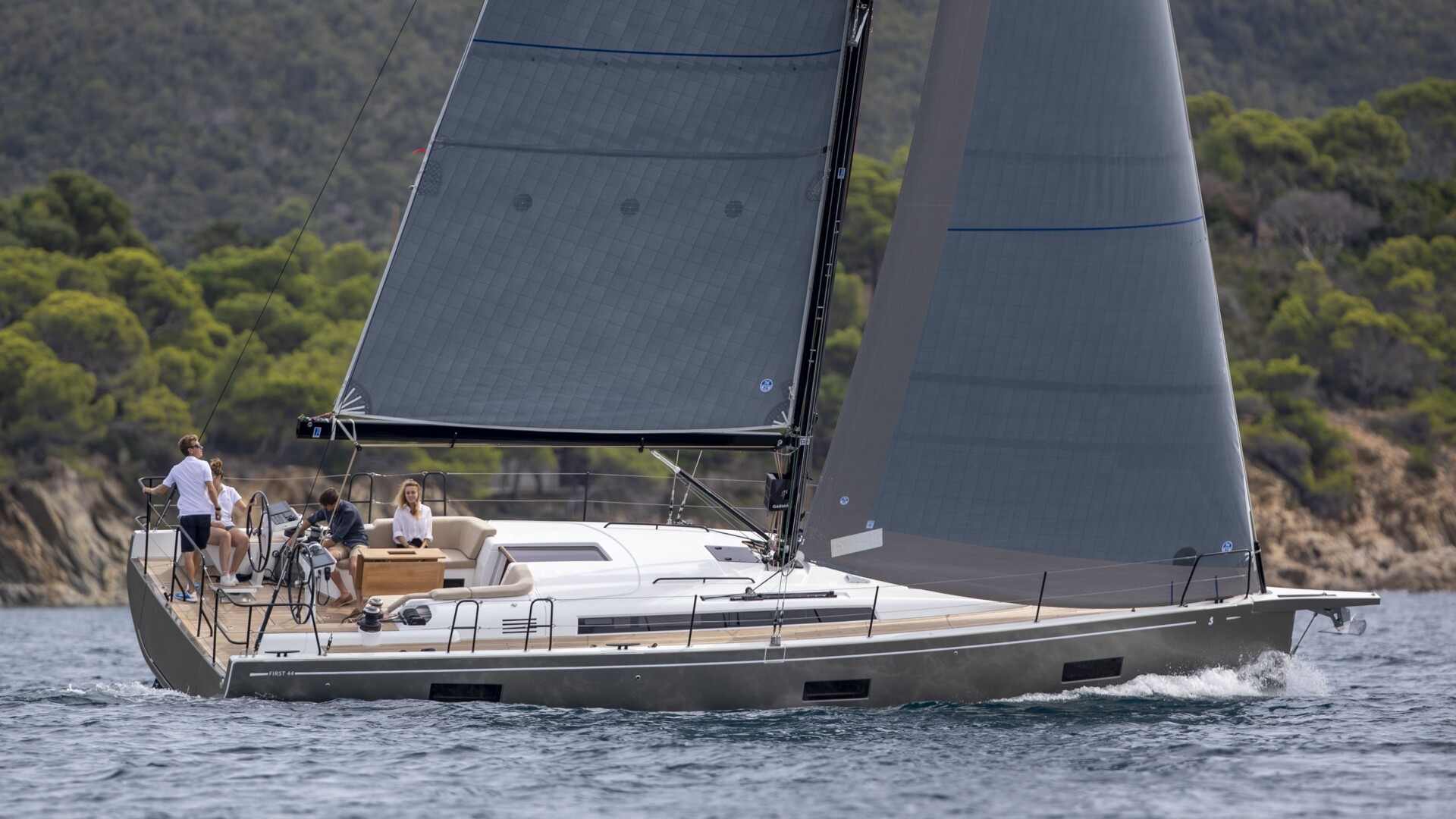 Saint-Gilles-Croix-de-Vie, France,
December 15, 2022
BENETEAU First 44e: the eco-designed sailing boat!
Groupe Beneteau continues its commitment to sustainable development to continue the transition of the boating industry towards a more sustainable boating.
Recyclable resin, electric or hybrid motorization, alternative to teak... the BENETEAU First 44e opens the way to the circular economy in boating and takes a new step in sustainable boating and responsible purchasing.
"We can't force customers, but we can convince them. That's why we need pioneering projects to develop new technologies and prepare the next leap forward. The transition is underway. The entire industry will have to transform itself," explains Gianguido Girotti, General Manager of the Boat Division. 
Boating takes its first steps towards the circular economy
The BENETEAU First 44e is the first production model built entirely with ELIUM® resin (ARKEMA). It is 100% recyclable and brings the same weight, strength and performance to the boat as with conventional resins.
It can be reused at the end of the boat's life cycle to make new infusion parts for new products. This minimizes the need for raw materials and reduces waste.
Its implementation on a production line required three years of R&D and an in-depth overhaul of the manufacturing processes.
The Groupe Beneteau also strives to use natural fibers (hemp and flax) and biosourced resins whenever possible, particularly to manufacture non-structural composite parts.
Towards new modes of navigation thanks to electric propulsion
The BENETEAU First 44 is equipped with a hybrid-series propulsion system: 2 pods, whi
ch integrate the electric motors driving the folding propellers, are powered by a 20 kWh battery pack. The batteries can be recharged either in port or at sea by a diesel generator offering more autonomy and comfort.
2 possible navigation modes :
"Silent-Yachting": silent motor sailing
"Silent Motor Sailing": sailing under sail even in light winds thanks to the electric motor which helps to create apparent wind
Responsible purchasing
This new BENETEAU First 44e also features a new deck floor made of iroko from FSC-certified forests in Congo. It guarantees the same resistance, the same feel, and also a pleasant and natural color over time, comparable to that of teak.
This innovation makes it possible to choose "responsible purchasing" without compromising design, comfort or elegance.
Congratulations to all the Groupe Beneteau R&D teams for the development of this product and to all the production teams for the realization of this first eco-designed boat! 
The next step will be to deploy these innovations on all the Group's boats.
"Reducing the environmental footprint of boating is a succession of challenges and small steps. Each innovation requires the development of valid technical solutions, the creation of partnerships, investments and, of course, customer support. The demand for a new type of yachting is emerging. And our responsibility is to chart a course; not to impose change in sailing practices, but to make it possible," explains Yann Masselot, BENETEAU's Managing Director.
Management & experts linked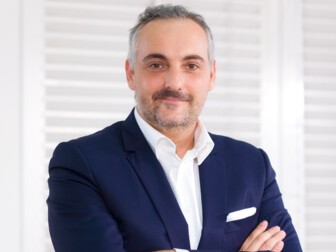 Group's Deputy CEO & Boat division CEO
Gianguido Girotti is Groupe Beneteau's Deputy CEO and Chief Executive Officer of its Boat division.
Previously, he was Deputy CEO in charge of brand & product str...
Read more
Chief Brands & communication officer
Yann Masselot is BENETEAU Brand Director since October 2020.
He joined the Beneteau shipyard in 1992 and worke...
Read more