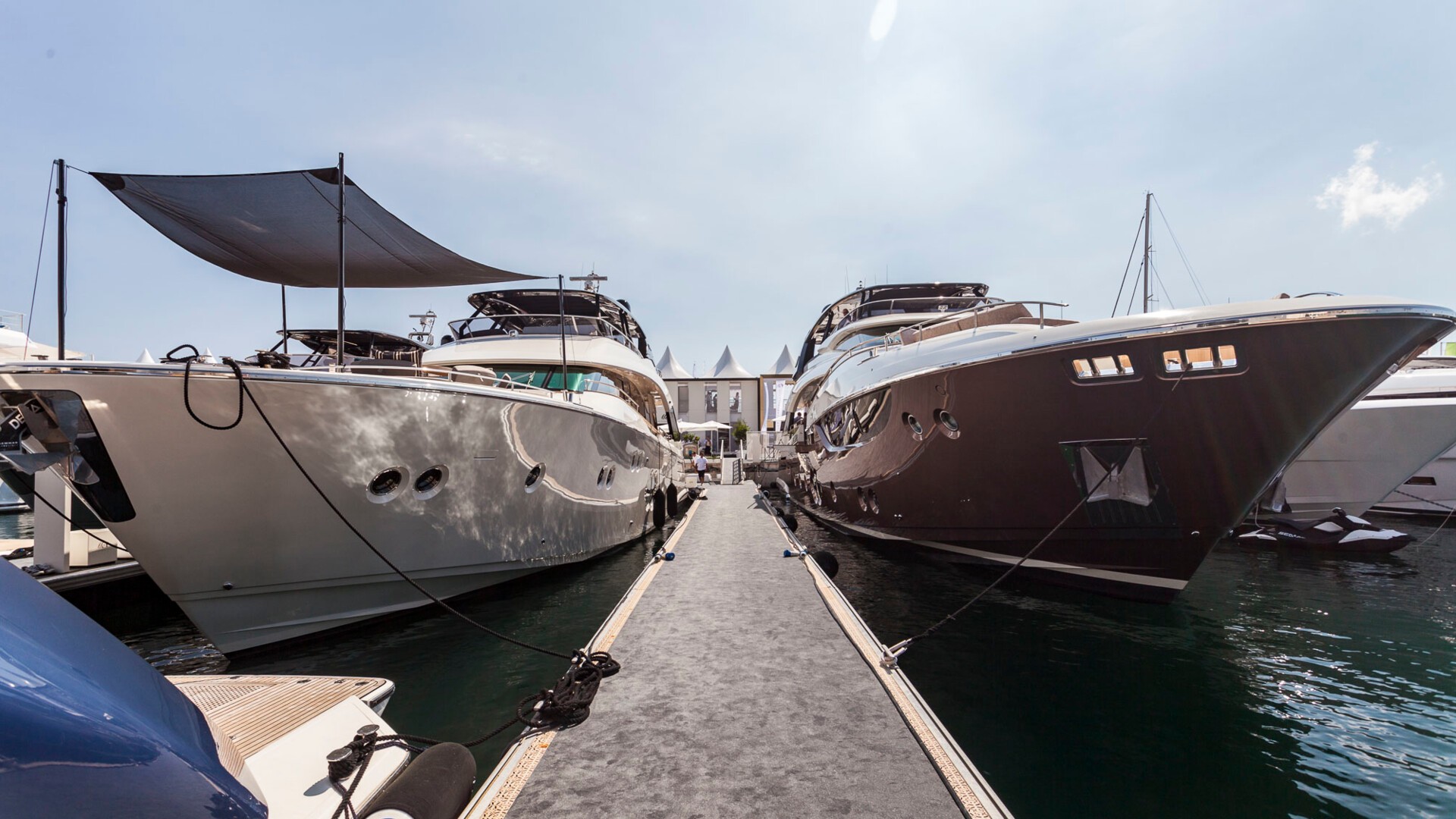 Cannes, France,
September 26, 2016
Cannes Yachting Festival 2016: 32 new models
Groupe Beneteau extends its product plan in Cannes with 32 new models for the 2016-2017 season
On the occasion of the 2016 edition of the Cannes Yachting Festival, Groupe Beneteau and its brands, all present at the show, will be exhibiting 72 models, including 18 new products and 16 models specifically dedicated to the luxury segment. The Group's very diverse presence illustrates a unique depth of its product line, which allows it to serve all types of professional mariners and recreational boaters.  
Product development and new service offering at the center of Groupe Beneteau's strategy
The product line presented at this year's show is a direct result of the transformation plan the Group initiated at the beginning of 2016. This transformation plan has two major focuses: revitalizing the product plan and adapting Groupe Beneteau's brand structure following its take-over of the US corporation RecBoats Holdings.
Expanding the product plan is a pillar of the Group's new strategy and is designed to meet each of our customer's specific needs and sailing projects. It has 2 specific focuses:
Major investments: a €90 million investment plan (+17% versus 2016) will be executed in 2017 to further expand the product range of Groupe Beneteau and its brands. A total of 32 new products will be launched during the course of the 2016-2017 season.
 
The brand structure and distribution channels have been reorganized around four major global networks – Beneteau, Jeanneau/Prestige, Montecarlo Yachts, and CNB/Lagoon – with one ambition in mind:  allowing dealerships and distribution channels to draw on the strength of brands and a service offering that is unparalleled in the world.
In an environment that is favorable overall in spite of some local disparities, the transformation plan has started bearing fruit, especially in the French market where Groupe Beneteau had a good season with two-digit growth.
More broadly, this plan is expected to support the Group's international growth both in the sailing yacht and motor boat segments, win new customer segments, and give exposure to the Group's 10 brands.
For more information about the news of the brands:
Beneteau: http://www.beneteau.com/en
Montecarlo Yachts: http://www.montecarloyachts.it/en
Jeanneau: http://www.jeanneau.com/en-gb/?_ga=1.135574193.1092790478.1473155015
Prestige: http://www.prestige-yachts.com/
Glastron: http://www.glastron.com/
Wellcraft: http://wellcraft.com/
CNB: http://en.cnb-yachts.com/