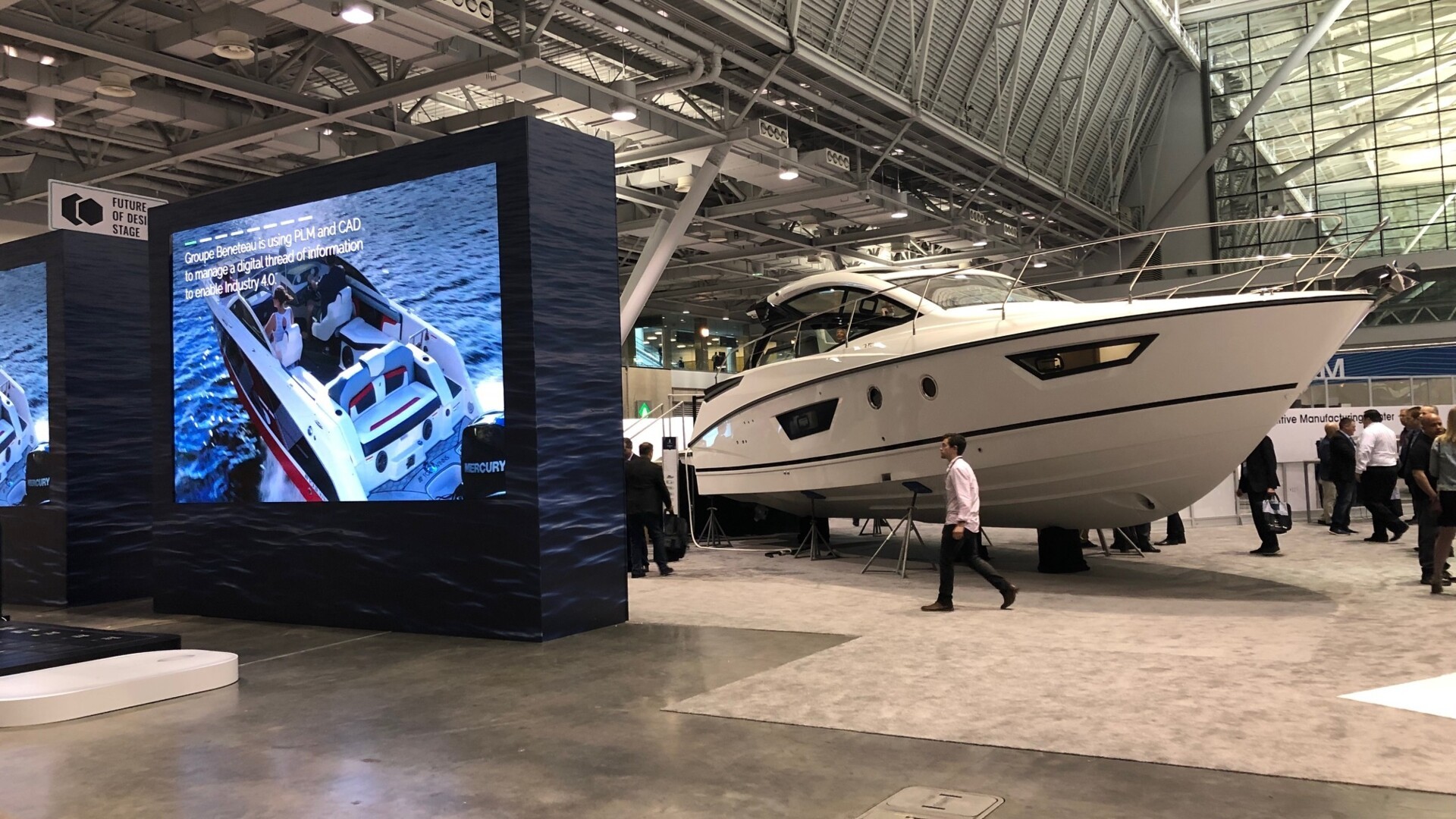 Boston, Massachusetts, États-Unis,
June 11, 2019
Digital transformation at #LiveWorx in Boston
From June 10 to 13, 2019, Groupe Beneteau is at LiveWorx in Boston, MA, the international conference organised by software editor PTC, global provider of solutions dedicated to digital transformation and the internet of things (IoT). Showcasing a 42-foot boat, the Group explains how it is accelerating its digital thread strategy, from design to manufacturing and out to dealerships and customers.
It is around the Product Lifecycle Management (PLM) digital foundation that Groupe Beneteau is building its digital thread strategy. This digital core will open new up new opportunities to pursue smart, connected use cases across the internatet of things and augmented reality technologies. With each of these technologies comes greater efficiencies, faster onboarding, higher quality and greater product and service differentiation.
This week, Groupe Beneteau has a major presence at LiveWorx 2019 across the following activities:
June 10 - George Armendariz, CEO for Americas, is a keynote speaker at the Global Partner Summit where he will explain how to leverage PLM to drive digital transformation at Groupe Beneteau
June 12 - Bertrand Dutilleul, Group CIO, will speak at the PLM Spotlight and Panel about the digital thread and the evolution of engineering
June 12 - Wilfried Cadiou, PLM & CAD Manager together with Jean-Baptiste Sinel, PLM & CAD Project Manager, will share the Groupe Beneteau experience in the PLM Breakout Session
The Beneteau Gran Turismo 40 is exhibited in the center of Xtropolis, PTC's exhibition hall, where demos are featured
More information in the PTC press release and on LiveWorx 2019