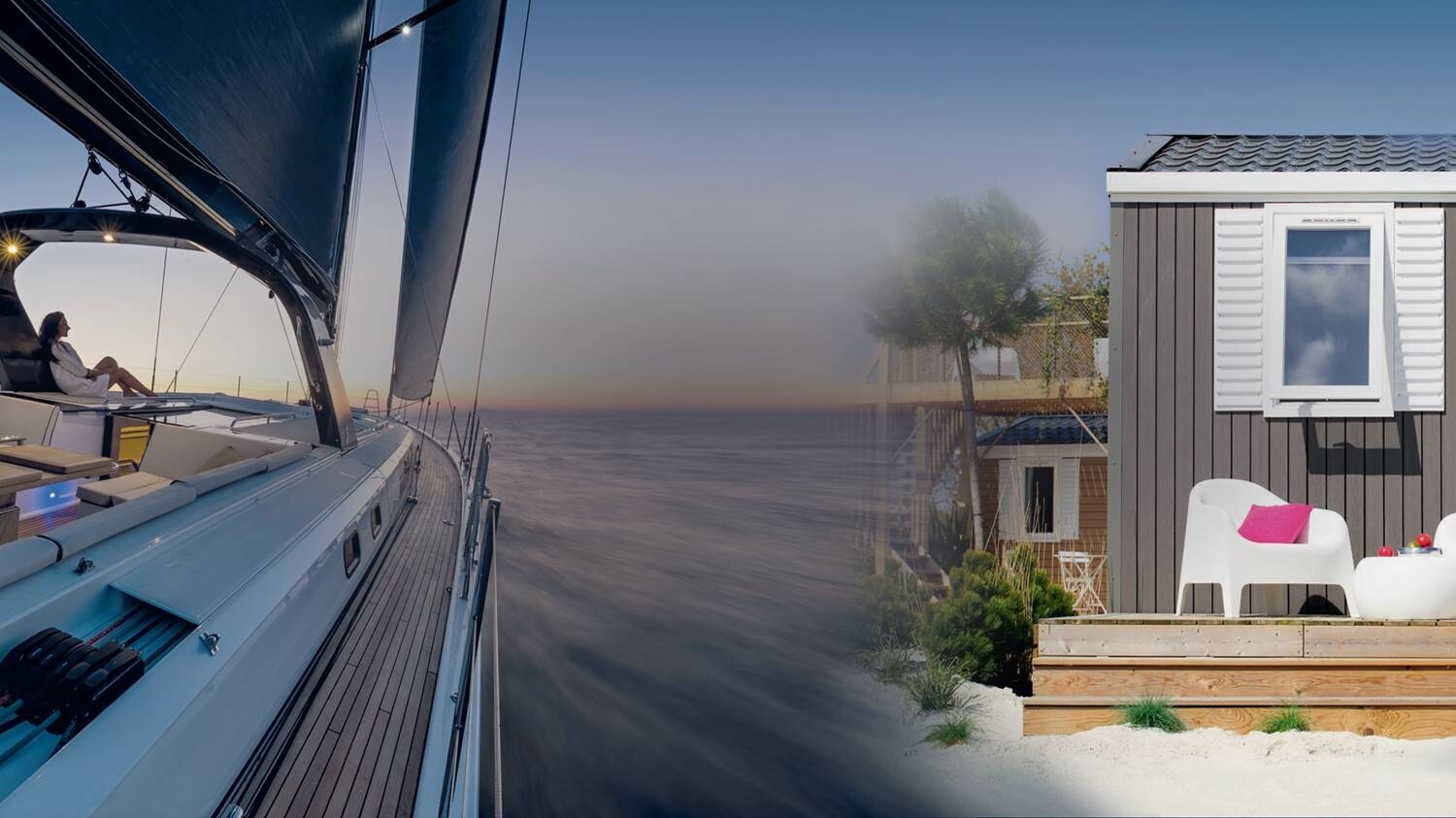 Saint-Gilles-Croix-de-Vie, France,
May 10, 2023
First-quarter revenue growth of 51% - 2023 outlook revised upwards
Strong trends for the Boat division (+57%), driven by the Sailing business, the premiumization of the offering and the improvement in sourcing conditions
Continued growth for the Housing division (+31%)
Upwards revision of 2023 revenues to €1,750m (vs. €1,660m previously) and income from ordinary operations to €190m (vs. €170m)
Following an excellent fourth quarter in 2022, Groupe Beneteau maintained a strong rate of growth during the first quarter of 2023, with revenues of €478m, up 51% from 2022 (+49% at constant exchange rates).
  €m

2023

2022

Change

Reported data

Constant exchange rates

  Q1

Revenues

478.2

317.0

50.9%

49.3%

Boats

375.1

238.5

57.3%

55.1%

Housing

103.1

78.5

31.4%

31.4%

The Boat division generated revenues of €375m during the first quarter, up 57% (+55% at constant exchange rates), thanks in particular to an improvement in sourcing conditions. The Sailing business, with strong growth (+81% for the quarter), is also benefiting from the industrial ramp-up operations rolled out in 2022, particularly with a view to better responding to demand from charter professionals (+83%). The Motor business, up 47%, recorded consistent growth across the Dayboating and Real Estate on the Water segments, reflecting the premiumization of the Group's offering.
The Boat division continued moving forward with its penetration of the American markets, with its sales climbing 67% at constant exchange rates.
The Housing division's revenues totaled €103m, up 31% from the first quarter of 2022, which was affected by the fire at the Luçon site in 2021. Sales in France increased by 37%, while development in Europe continued to progress at a rate of 12%. 
Alongside this, Groupe Beneteau announced on May 5 that it had entered exclusive negotiations with Trigano, a European market leader for leisure vehicles, concerning the sale of its Housing business, specialized in manufacturing leisure homes for the camping tourism sector. This operation, which could be carried out by the end of 2023, remains subject to the procedures for informing and consulting with the employee representative bodies and obtaining approval from the competition authorities.
Outlook for 2023 revised upwards
With the improvement in sourcing conditions seen in the first quarter of 2023 and a solid order book, Groupe Beneteau is raising its Boat division's full-year revenue forecast to €1,450m (vs. €1,360m previously), with 16% growth versus 2022 based on reported data and +18% at constant exchange rates.
The Housing division is confirming its forecast for growth of over 15%, which is expected to take its revenues for the year to more than €300m.
Like-for-like, the Group's consolidated revenues are expected to exceed €1,750m, with 16% growth versus 2022 based on reported data[1].
This additional revenue growth is expected to enable the Boat division to achieve an ordinary operating margin of 11% in 2023 (vs. 10.5% previously). The Housing division is forecasting an ordinary operating margin of nearly 10% (vs. 9.5% previously). On a like-for-like basis, the Group's income from ordinary operations is expected to reach €190m (vs. €170m previously), with growth of over 22% versus 2022.
These forecasts, supported by the commercial success of the new models, confirm the relevance of the Group's strategy for value growth across its Boat division's various segments. In terms of Multihull sailing, the LAGOON 51 model was recognized at the La Grande-Motte International Show, winning the Sail Cruising category award, while the FOUR WINNS TH 36 outboard catamaran won the Multipower category. In the Real Estate on the Water segments, 2023 will be marked by the sales of the first PRESTIGE M8 units, following the very good response to the first model from the M-Line range, the M48. 
"This excellent first quarter, enabling us to raise our outlook for 2023, confirms our ambitions for 2025, as presented on December 5 last year", concludes Bruno Thivoyon, Groupe Beneteau Chief Executive Officer.
*
*           *
The Combined General Shareholders' Meeting will be held on June 15, 2023.
Groupe Beneteau will report its:
2023 first-half revenues on July 24 (after market close), and

2023 half-year earnings on September 27 (after market close).
Footnotes
At constant exchange rates: change calculated based on figures for the period from January 1, 2023 to March 31, 2023 converted at the exchange rate for the same period in 2022 (January 1, 2022 – March 31, 2022).
Management & experts linked
Chief Executive Officer
Bruno Thivoyon is Chief Executive Officer of Groupe Beneteau. 
Previously he was Deputy CEO in charge of Finance, Legal and IT Systems from January 1 to June 17, 2022...
Read more