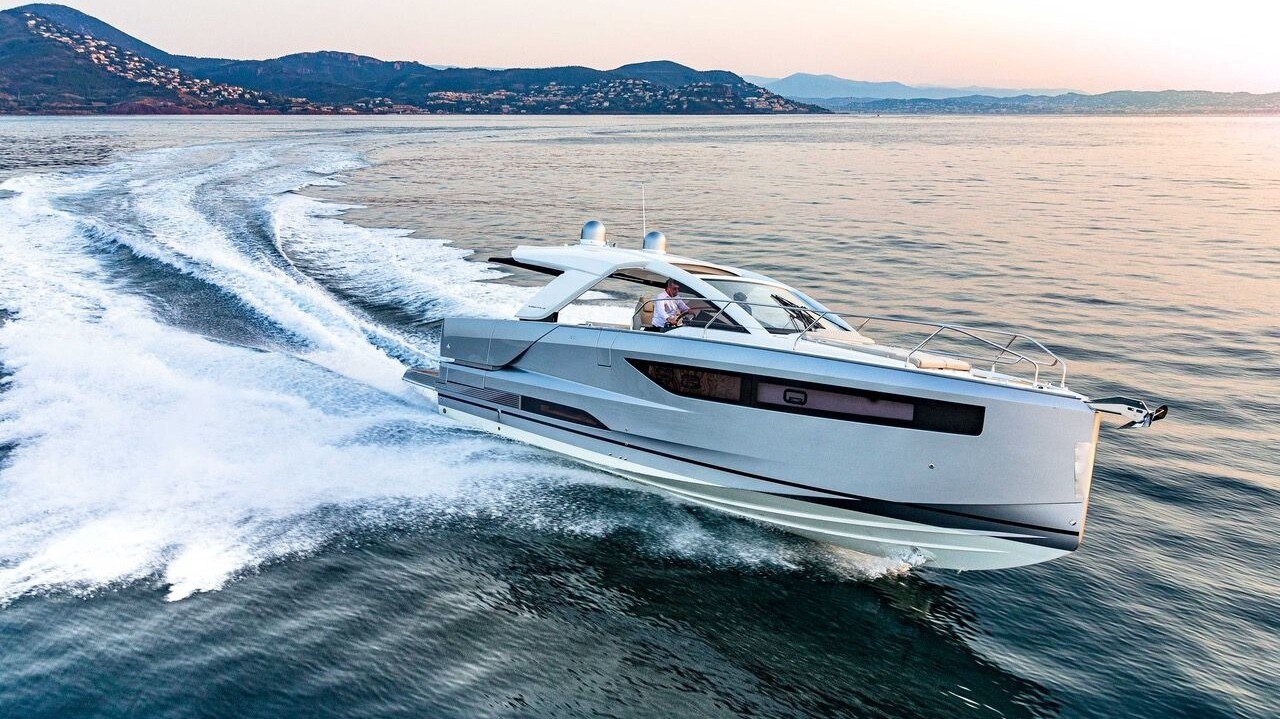 Saint-Gilles-Croix-de-Vie, France,
April 4, 2022
JEANNEAU revives a mythical name with its first model DB/43
With this new model, JEANNEAU offers a unique boat on the market combining an exclusive style and meticulous finishing with an unequalled capacity of reception.
On March 24, 2022, many dealers, customers and journalists gathered in Cannes on the French riviera for the exclusive launch of the first DB/43 model, that places JEANNEAU on the premium segment of luxury Day Boats. It adds a new market segment to this brand that already dominates the day cruising and weekender markets with the Cap Camarat and Merry Fisher ranges. Faithful to JEANNEAU's values of habitability and seaworthiness, the DB/43 presents new solutions to offer maximum pleasure on board.
"We are reinterpreting this segment by providing the DB/43 not only with an impactful design but also with on-board volume and ingenious features to become a true invitation to extended dayboating. This approach is not new to JEANNEAU, as it revives our DB range from the 1980s, which was also imbued with these demands for style and comfort. The DB/43 is a superb evocation of this know-how" confirms Merry de la Poëze, Product Marketing Director for powerboats.
The first feedback from customers and press is very enthusiastic and promising for this new model.
The DB/43 is displayed in Cannes next to the 2022 JEANNEAU sail and powerboat new models :
2022 New Sailboats: Sun Odyssey 380, JEANNEAU Yacht 60 and 65
2022 New Powerboats: DB/43, Cap Camarat 7.5 (2 series 2 versions: CC and WA), Merry Fisher 795 Sport
2021 New Powerboats: Cap Camarat 10.5 and 12.5 (the 2 largest models in the range), that were much tested by customers and the international press due to health and travel restrictions last year.
Management & experts linked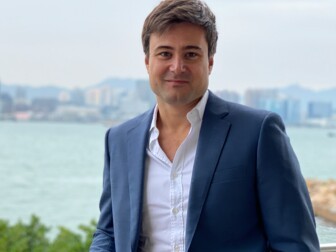 JEANNEAU Brand Director
Paul Blanc is JEANNEAU Brand Director since April 1st, 2020.
Graduated from French business school ESSCA, Paul Blanc moved to China in 2001 to study Mandarin. After a...
Read more