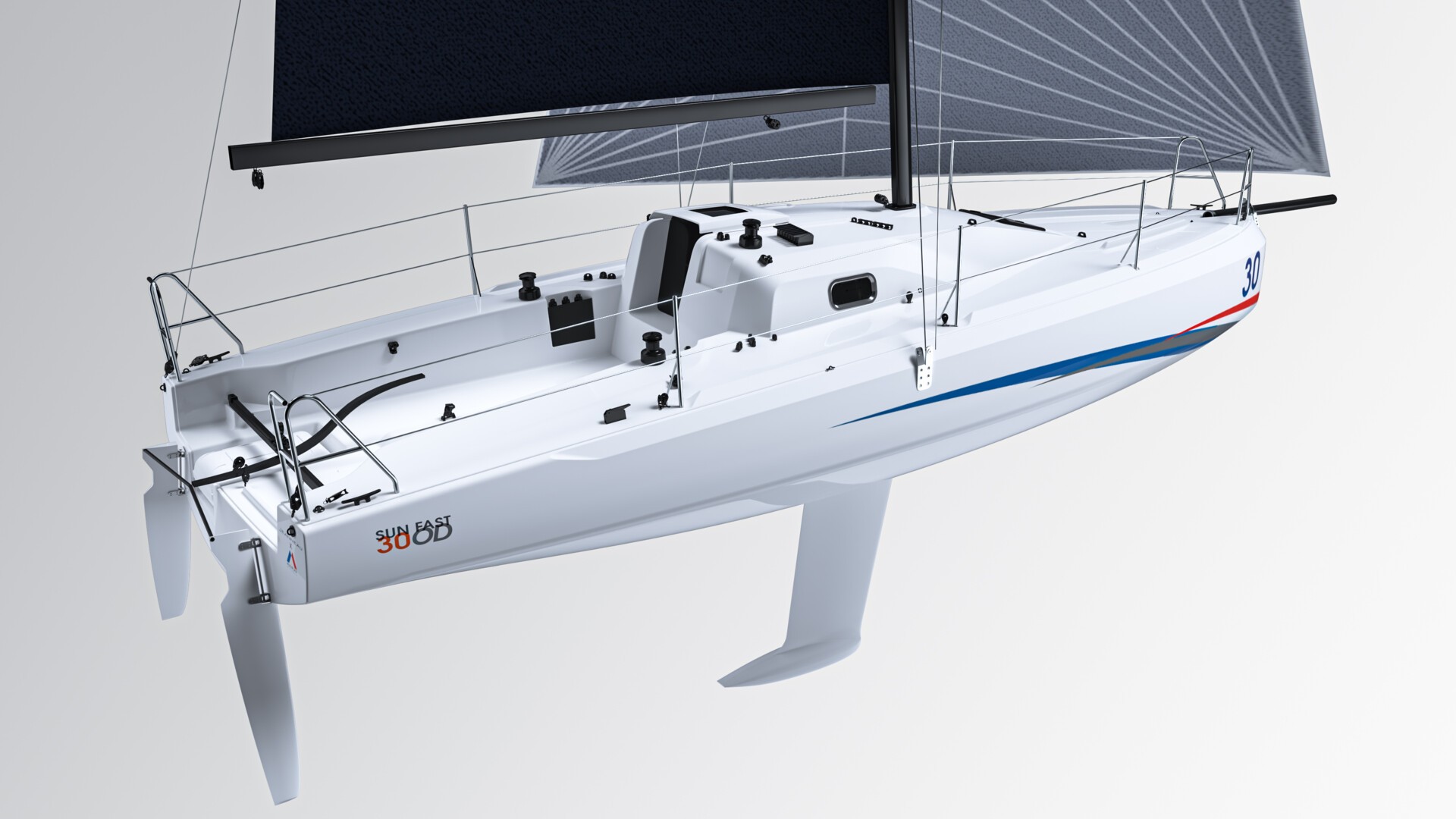 Saint-Gilles-Croix-de-Vie, France,
November 10, 2022
JEANNEAU x MULTIPLAST: the Sun Fast 30 One Design, a performing and eco-responsible boat
Bound by common values, JEANNEAU and MULTIPLAST, two major players in the world of boating, have naturally decided to collaborate and join forces to develop a new high-performance, accessible and eco-responsible sailboat.
The Sun Fast 30 One Design, a 30-foot one-design offshore racer, was imagined by UNCL-Racing Division from the Yacht Club de France, the Royal Ocean Racing Club (UK) and the Storm Trysail Club (US). 
The Sun Fast 30 One Design aims to become a reference One Design Class for offshore sailing, with an ambitious and international racing program. 
The JEANNEAU x MULTIPLAST partnership 
United by common values, JEANNEAU and MULTIPLAST are joining forces and respective expertise:
MULTIPLAST brings its expertise in the conception and development of offshore racing boats. MULTIPLAST will also take care of the relations with the clubs and will take action of the sales supervision to support JEANNEAU's distribution network. 
JEANNEAU will manufacture the Sun Fast 30 One Design in its boatyard in Cheviré, near Nantes. In addition to its agility and industrial capacity, JEANNEAU provides all the services, guarantees and technical support offered by its organization and its global distribution network.
A boat eco-designed with a 100% recyclable resin 
A particular attention has been given to innovation and eco-design, in accordance with the initial specifications of the competition, with a global consideration for the construction phase, the boat's usage and way of sailing. 
The revolution of this project relates to the use of Elium® resin, a thermoplastic resin by Arkema. This resin has the particularity of being made of 20% recycled material but also of being recyclable. 
Therefore, it plays a role during the whole life cycle of the boat. This development is the result of more than 3 years of R&D within Bénéteau Group to develop with Arkema a grade of Elium® resin suitable for boating
What are the advantages of this new resin?
This resin makes production waste recyclable. It also allows the deconstruction and recycling of all composite parts thanks to the separation of the fibres and the matrix. This resin has the same mechanical properties as a traditional resin. It allows construction at similar weight and maintains the performance and reliability of this new model.
The Sun Fast 30 One Design will be the first serie-production sailboat with 100% recyclable resin. In addition, two engines are offered, a traditional thermal engine and an electric one with the same weight, without consequence for the one-design.
Management & experts linked