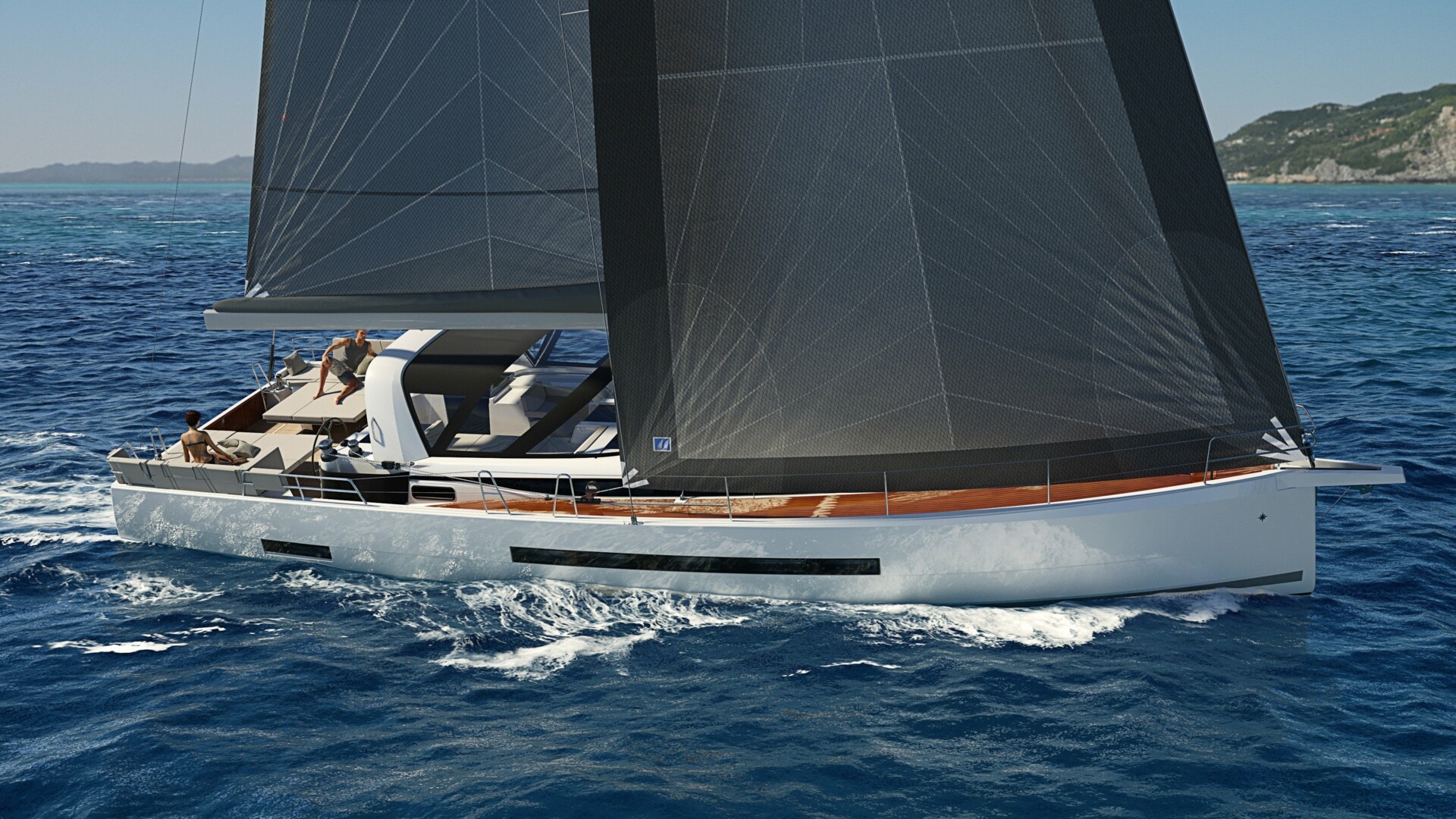 Saint-Gilles-Croix-de-Vie, France,
January 25, 2023
JEANNEAU YACHTS 55: the ultimate owner's experience
After the recent launches of the Jeanneau Yachts 60 and 65, the Jeanneau Yachts line of sailboats will once again be renewed with the launch of a surprising and innovative new 55-footer!
Born 20 years ago, the Jeanneau Yachts line has always been dedicated to owners who love the open waters and are seeking excellence in cruising and instinctive handling for complete peace of mind while sailing offshore. Yachts with majestic lines, at once elegant and high-performance, designed with a desire to marry the beautiful with the practical, to expand living spaces, and to offer ever-more refined comfort.
With this new model, JEANNEAU offers a fresh look by proposing a universe built around the owners, on the way to a unique navigation experience.
Unique features
Faithful to the spirit of the line – with elegance, high performance, and comfort for offshore sail-ing and longer voyages – this sailboat does not hesitate to break from tradition to better meet the expectations of avid sailors headed for far-off destinations.
Designed as a true private apartment, in an unprecedented layout, the forward owner's suite occupies fully two-thirds of the interior. Refined, bright and comfortable, the Jeanneau Yachts 55 is well equipped for cruising with full peace of mind.
The main companionway provides private access to the owner's suite, opening onto the forward cabin, and features numerous handholds for safety on board while under way. Two cabins with private bathrooms enable guests to enjoy perfectly independent living spaces, accessible from the cockpit by two separate companionways.
100% Made in France, innovative, seaworthy, high-performance, easy to handle, and featuring an optimized design based on decades of savoir-faire, the Jeanneau Yachts 55 is the owner's boat, par excellence. Its unique version further distinguishes this model from others in this category. The Jeanneau Yachts 55 is the ideal companion for heading out to explore the most beautiful locations on the planet, and for a pure cruising experience.
This new model will be presented at Boot Düsseldorf 2023.
Management & experts linked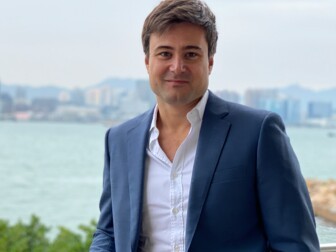 JEANNEAU Brand Director
Paul Blanc is JEANNEAU Brand Director since April 1st, 2020.
Graduated from French business school ESSCA, Paul Blanc moved to China in 2001 to study Mandarin. After a career...
Read more