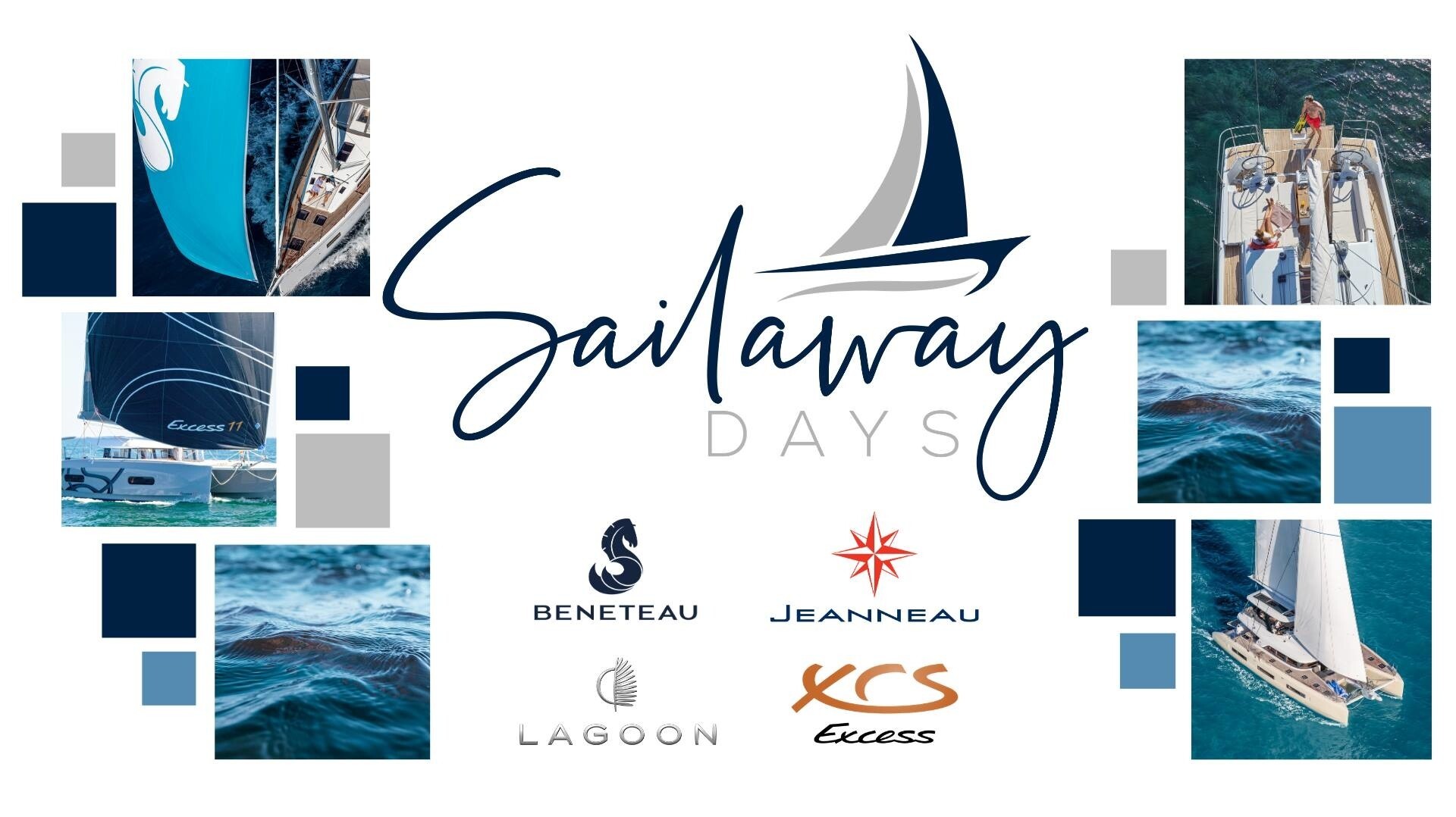 Fort Lauderdale, Floride, États-Unis,
January 22, 2021
Join the SAILAWAY DAYS - February 19 to 21, 2021
The iconic Miami International Boat Show may have been canceled, but don't fret, we have a plan! Join us for SAILAWAY DAYS from February 19 to 21 at Seahaven Superyacht Marina in Ft Lauderdale (Florida, USA), organized in partnership by BENETEAU, JEANNEAU, LAGOON and EXCESS.
It is your chance to climb aboard some of the best sailboats and catamarans in the world!
World leading sailboat brands BENETEAU and JEANNEAU, cruising catamaran world leader LAGOON and our newest catamaran brand EXCESS are jointly exhibiting a total of 16 boats over 3 days at the Seahaven Superyacht Marina in Ft Lauderdale, FL. Our North American teams are looking forward to welcome you onboard some of our best-selling models in the comfort and safety of a private and exclusive showing.
Due to COVID-19 restrictions, the event will be by-appointment-only.
Register today for your select brand!
JEANNEAU ON DISPLAY
Sun Odyssey 349
Sun Odyssey 410
Sun Odyssey 490
Jeanneau Yachts 51
Book online your visit for JEANNEAU ▶️ https://bit.ly/3oVZIut
BENETEAU ON DISPLAY
Oceanis 30.1
Oceanis 40.1 - Sail Magazine's Best Monohull Cruising Boat Under 50ft in 2021
Oceanis 46.1
Oceanis 51.1
Book online your visit for BENETEAU ▶️ https://bit.ly/39HkAit
EXCESS ON DISPLAY
Excess 11 - Cruising World's Overall Boat of the Year 2021 and Sail Magazine's Best Multihull Cruising Boat Under 50ft
Excess 12
Excess 15
Book online your visit for EXCESS ▶️ https://bit.ly/38XyM86
LAGOON ON DISPLAY
Lagoon 40
Lagoon 42
Lagoon 46
Lagoon 50
Lagoon SIXTY 5
Book online your visit for LAGOON ▶️ https://bit.ly/3p0H6cD