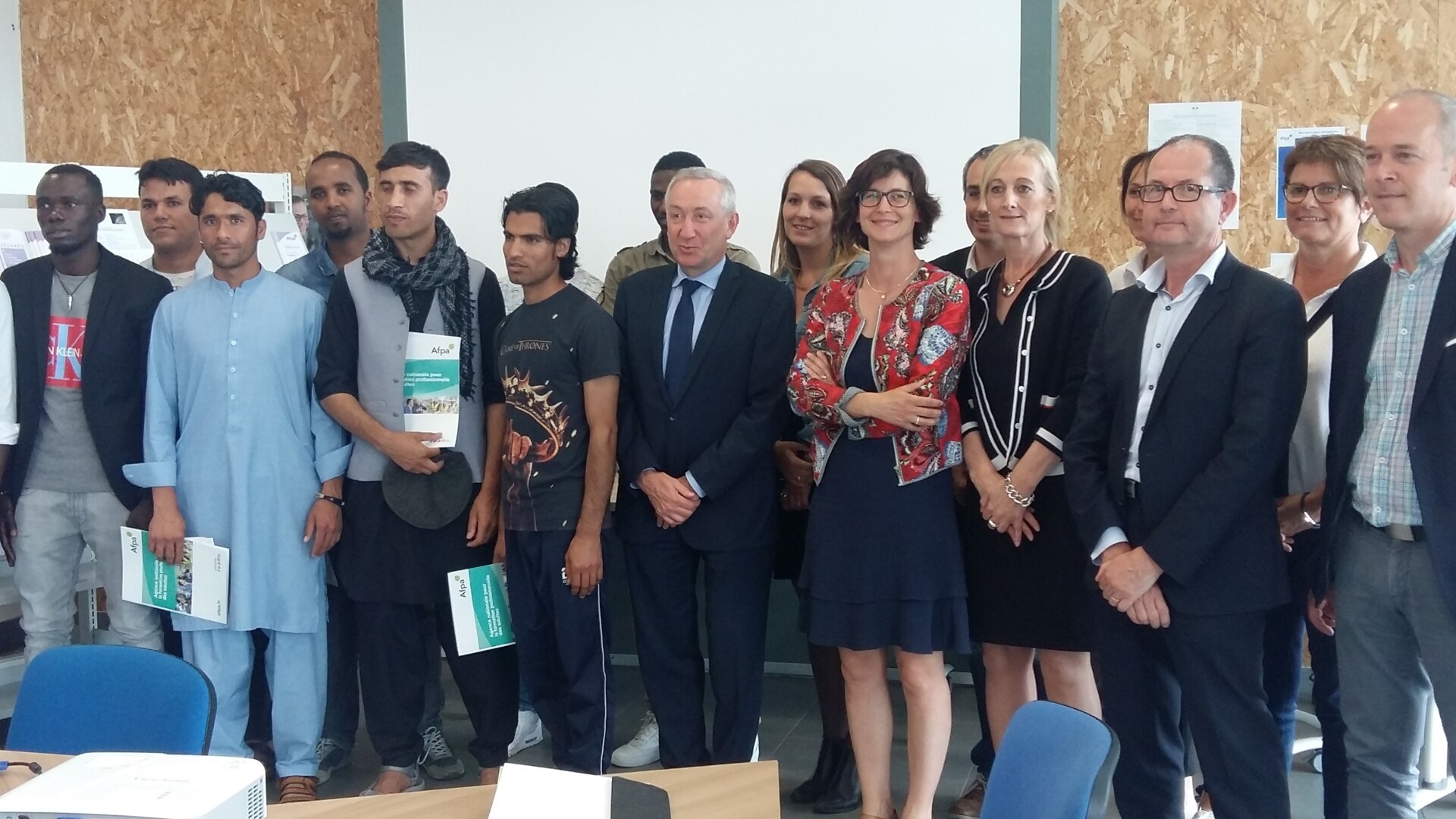 La Roche-sur-Yon, France,
June 20, 2019
Programme HOPE: welcoming and integrating refugees
On the World Refugee Day, the partners of the French HOPE program (standing for accommodation, counselling, employment path) met at the training center AFPA in La Roche-sur-Yon (Vendee, France) to congratulate the 10 trainees from the program and hand over their diplomas. Two of them, Adam and Sabir, will begin next Monday their job in assembly and molding on the Groupe Beneteau's boatbuilding site in Bellevigny.
This is a highlight for all trainees and partners - the AFPA training center, the PARTNAIRE employment agency, the companies that hosted the HOPE trainees, the funder FAF.TT and the associations Action Logement and UD85 that have all allowed the HOPE program, which was conducted with great energy and drive in 6 months, to be a success.
"We would like to acknowledge the energy, commitment and efforts of Adam and Sabir: beyond helping them discover our boatbuilding jobs, it has been and continues to be a great human adventure. Our teams grew up in touch with them" said the supervisors who hosted, trained and then decided to hire two of the 10 HOPE trainees.
In December 2018, the group of 10 refugees from the HOPE program joined the training center AFPA for a first part of training focused on learning French. Afghans, Sudanese, Syrians, the young men in their twenties have 400 hours to learn and master French so they can begin vocational training. In February 2019, they carried out a first discovery internship in the hosting companies. They were welcomed in our subsidiaries SPBI and BIO Habitat, where they became familiar with the two activities of Groupe Beneteau, the construction of pleasure boats and the construction of mobile homes. In March 2019, the trainees validated their skills in French and started their vocational training that would last 450h, while continuing to learn the French language. During this period, four trainees completed a second 70-hour job internship in the boatbuilding business and two of them will be offered a job starting June 23rd.