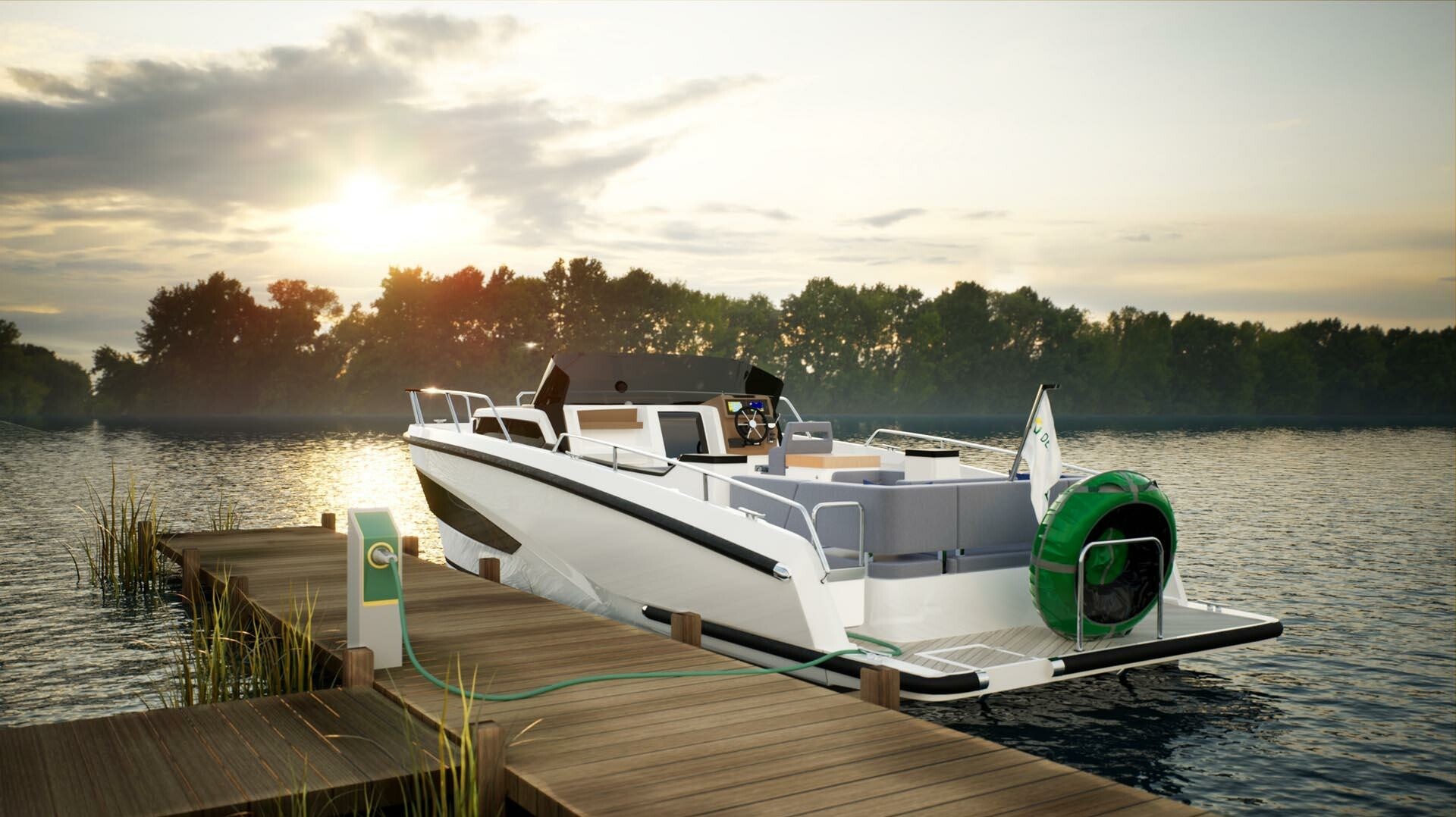 Saint-Gilles-Croix-de-Vie, France,
January 24, 2023
THE NEW DELPHIA 10 ELECTRIC: A NEW VERSION FOR MINDFUL CRUISES IN THE CITIES
Designed to enjoy quality time with friends and family, this new model is perfect for urban mindful cruises. 
There are no better memories than exploring new horizons and sharing special moments with loved ones on the Delphia 10. She is the latest member in DELPHIA's range, and you better be prepared to be swayed… Her innovative concept and features are there to wake up the explorer in you.
Connecting people by living true moments is the goal of the New DELPHIA 10 Lounge version. For all the urban sailors who dream of escaping with their crew along the canals, DELPHIA has designed the perfect electrical boat. This new day cruiser will be the must to have for fun and relaxing times in the middle of Amsterdam, Berlin or London.
The Lounge version focused on short retreat on the city's canals follows the Sedan and Lounge Top versions offering respectively family cruises and exploration weekends. Each version of the successful DELPHIA 10 reveals a distinctive identity.
A total freedom of movement
Offering outstanding boating experience, DELPHIA 10 Lounge is setting new standards in its market segment of inland waterways area open cruisers. Whereas traditional vessels are most recognizable, the new DELPHIA 10 Lounge brings in elegant and modern interpretation. Innovative in terms of space design, the 12 seating positions in the cockpit offer an amazing environment for groups of friends and families who want to be close together and enjoy scenery while having a snack along the city.
Equipped for a total peace of mind
Using the wetbar the chef of the moment can prepare some basic meals and has two fridges available for cooling beverages at sunny days. And as we know the weather can change, a complete cockpit enclosure has been designed to protect the guests from the elements and unwind. Down below, spacious interior with up to four sleeping berths and a bathroom is the perfect set-up for a night onboard when the evening trip goes a little further.
Cruising in complete silence
DELPHIA strives to be a «nature-friendly» boat builder. With this in mind, DELPHIA teamed up with Torqeedo, a leader in e-mobility in the marine industry, with the goal of being 100% electric by 2025. The DELPHIA 10 Lounge is fitted with the powerful 80hp Deep Blue electric motor, offering three different configurations of electric propulsion. For those who would prefer, the Delphia 10 Lounge proposes as well a thermal propulsion engine. DELPHIA has carefully chosen its partner – Yanmar - whose diesel engines comply with the latest regulations and standards regarding emissions.
Management & experts linked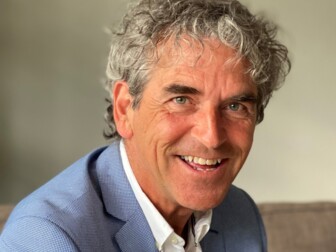 DELPHIA Brand Director
Martin Schemkes is DELPHIA Brand Director since March 2021. 
Previously in charge of sales management for the JEANNEAU and PRESTIGE brands in Central and Northern Eur...
Read more