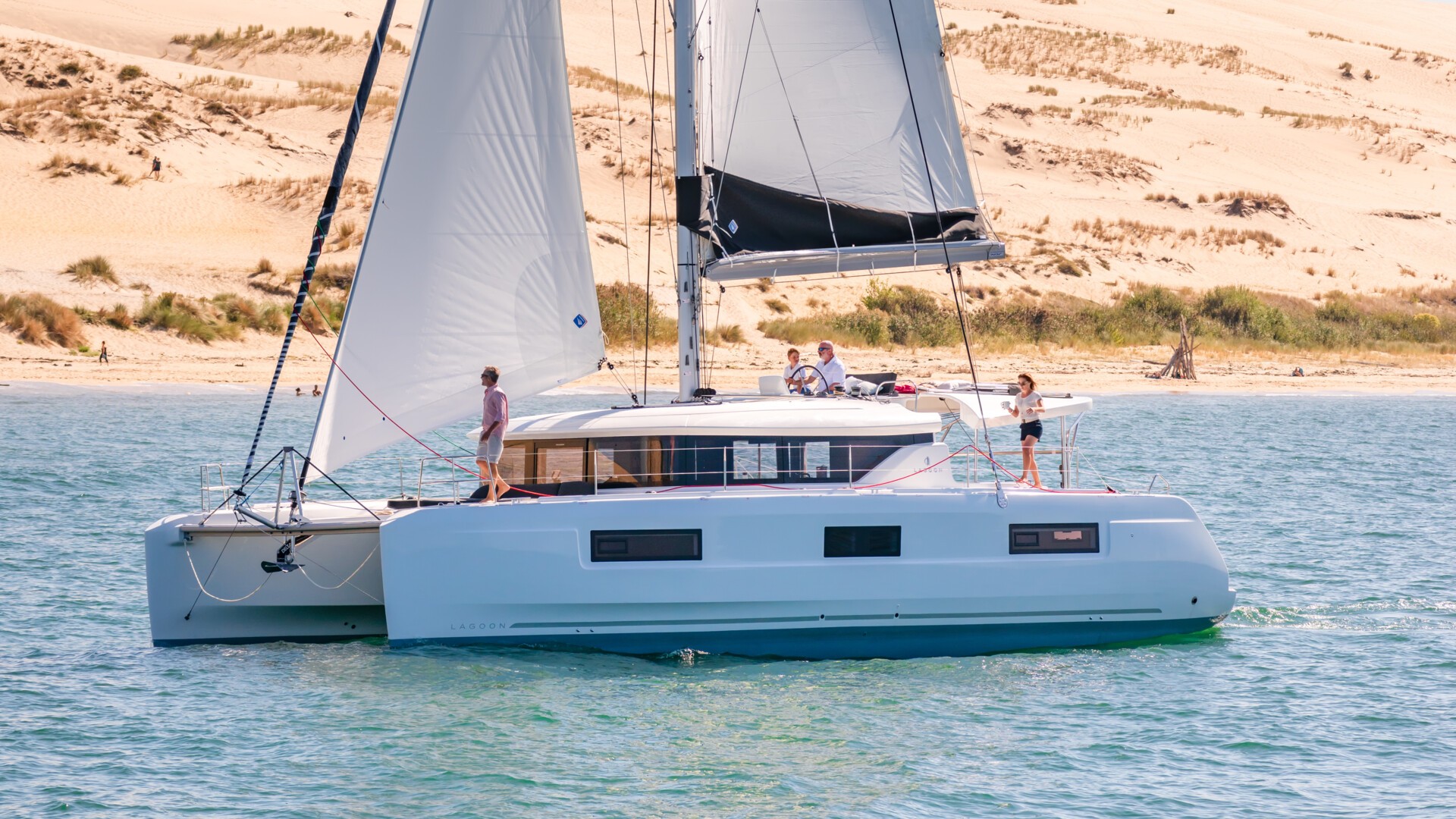 Düsseldorf, Allemagne,
January 25, 2019
World Premiere of the Lagoon 46 at boot Dusseldorf
boot Dusseldorf is the boat show chosen by Lagoon for the World Premiere of its newest model, the Lagoon 46. 
Two Lagoon catamarans are exhibited in Düsseldorf: the 40 and the brand new 46 that has been already revealed to the press media during sea trials in La Rochelle, in October 2018.
Fancy a visit? Take a look here
Lagoon 46 has been nominated for the Multihull of the Year 2019 Award in the category 41 to 55ft.