Amsterdam, Pays-Bas,
November 18, 2021
2021 Boat Builder Award goes to EXCESS
EXCESS Catamarans is the proud winner of the 2021 Boat Builder Award for the best Collaborative Solution between a boat builder and its supply chain partner.
On November 17, 2021 in Amsterdam, IBI and METS Trade recognized the successful collaboration between EXCESS Catamarans, Torqeedo and ZF for the EXCESS 15 prototype version unveiled at the Cannes Yachting Festival in September.
This sailing catamaran is equipped with Torqeedo's flagship Deep Blue Hybrid propulsion system, mounted on ZF Saildrive transmission systems. With such an innovative project, EXCESS took a distinctive step within the sailing catamaran market towards electric propulsion, efficient onboard energy management and achieved overall savings on fossil fuel consumption.
The EXCESS 15 prototype, called "E'Lab", already sailed over 3,000 nautical miles during 3 months to test the technical solutions, try different configurations of propellers and run its hydro-generation tests. Some of the findings are eloquent both in terms of performance delivered by the Torqeedo electric engines and also of hydro-generation, i.e. the ability for the boat to generate power when sailing.
The whole project is described on this page with more technical information available here.
This experience and the results of the tests are shared through EXCESS unique online platform, the EXCESS Lab, the first online community developed by a boat builder to connect with sailors to exchange views and ideas on catamaran design.
For more information, please visit the EXCESS Lab 
Find out more about EXCESS Catamarans
Management & experts linked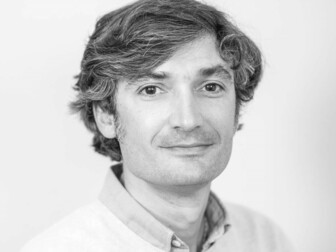 EXCESS Brand Director
Thibaut de Montvalon is EXCESS Brand Director since January 1st, 2020.
In 2012, he joined Groupe Beneteau's Asia Pacific office in Shanghai, as Regional Sales Manager...
Read more