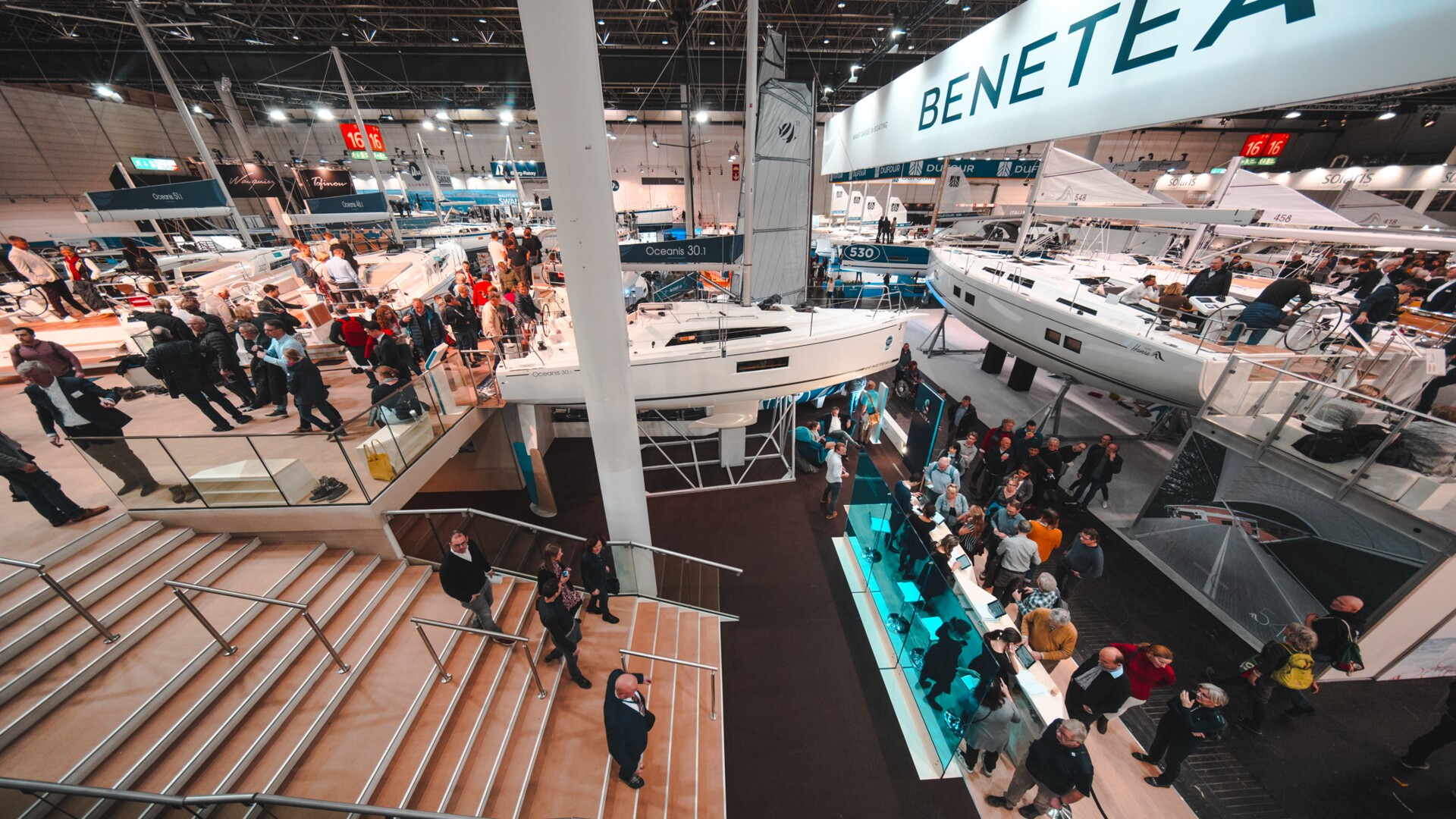 Düsseldorf, Allemagne,
January 28, 2020
Boot Düsseldorf 2020 highlights
The International Düsseldorf Boat Show has been a big success for our brands: 3 European Yacht / Powerboat of the Year awards, one world premiere for the EXCESS 11 and the announcement of 3 promising ranges for BENETEAU, Prestige and Monte Carlo Yachts.
BENETEAU Oceanis 30.1 wins the European Yacht Of The Year award
Already winner of several international awards, the BENETEAU Oceanis 30.1 was elected European sailboat of the year in the family cruiser category.
BENETEAU Flyer 10 wins the European Powerboat Of The Year award
On the motorboat side, it is the Flyer 10, on the border between day-boat and sport-cruiser, who has been reward as a real reference in motorboats up to 10 meters.
JEANNEAU Merry Fisher 895 Marlin wins the Motor Boat Award
JEANNEAU's teams and designers have been rewarded for the Merry Fisher 895 Marlin that brings back home the Motorboat & Yachting award in the Wheelhouse & cockpit cruisers category.
EXCESS 11 unveiled as World Premiere
The Group's latest born unveiled to the press and the public its third model, the EXCESS 11, at boot Düsseldorf. This is the only large-scale production boat of this size on the catamaran market.
BENETEAU Project E : an extraordinary journey
One new range and two new boats in 2021, that is the BENETEAU announcement for the on long-distance cruise segment in motorboat. Resulting from BENETEAU's collaboration with Massimo Gino (Nauta Design) and Amedeo Migali (MICAD), these two boats, one of which is over 20m hull length, have a distinctive displacement hull, developed by MICAD with the aim of improving their cruising range and efficiency.
PRESTIGE : new X-Line range with the X70
In 2020, PRESTIGE launches a new range at the service of the art of living and luxury: the X-Line. First model announced, the X70 is designed to combine the comfort of a luxurious villa with the pleasure of experiencing the sea in a new way.
MONTE CARLO YACHTS presents the Skylounge Collection
MONTE CARLO YACHTS opens 2020 with the launch of a new range called the Skylounge Collection. The first images of the concept and its first model - the MCY 70 SkyLounge - were egearly awaited in Düsseldorf. She will be presented as World Premiere at the Miami International Boat Show in Florida from 13 to 17 February 2020.
Management & experts linked