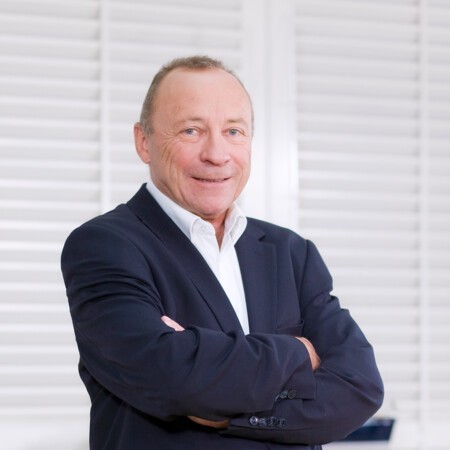 Jean-Paul Chapeleau
Adviser
/ English, Français
Jean-Paul Chapeleau is adviser to the CEO and Chairman of the French Federation of Nautical Industries. 
Previously he was Deputy CEO in charge of industrial operations and development. He was part of the Group's Management Board from 2014 to 2022.
Since 2009 and until March 2020, he was the General Manager of Jeanneau and Prestige. He passed the helm to Paul Blanc in April 2020.
A business school graduate, Jean-Paul Chapeleau joined Jeanneau in 1980. After a first five-year assignment in sales management, he was Director of Logistics for Jeanneau until 1995. He then served as Aftersales and Customer Service Director for 10 years. From 1992 to 1999, Jean-Paul Chapeleau was instrumental in the development of Jeanneau's production in Poland. From 2006 to 2009, he was in charge of Jeanneau's marketing, before later heading up its business development.