Saint-Gilles-Croix-de-Vie, France,
October 20, 2021
Acquisition of Starfisher shipyard in Portugal
Groupe Beneteau strengthens its production capacity with the acquisition of the Starfisher shipyard in Portugal.
Groupe Beneteau today announced the acquisition of STARFISHER, which has become GB PORTUGAL, thereby strengthening its production capacity for 25 to 35-foot powerboats by establishing itself in Portugal.
"The Beneteau Group has great ambitions for development in all the markets it addresses and, in particular, the dayboating* market, which is particularly dynamic. This acquisition will enable us to strengthen our production capacity for small motorboats and to establish ourselves in Portugal, adding up to the three other plants dedicated to these markets and located in Poland and the United States," explains Jérôme de Metz, Chairman and CEO of Groupe Beneteau.
Located in Campos, in northern Portugal, a few kilometers from the Spanish border, this production site covers 50,000 square meters, including 15,000 square meters of factory and warehouse space.
It employs 200 people and, after having produced boats under the Starfisher brand, has been operating for several years as a subcontractor for other brands, including some from Groupe Beneteau since the beginning of 2021.
* Dayboating market: powerboats below 40ft in length
---
O Grupo Beneteau reforça a sua capacidade de produção com a aquisição do estaleiro naval STARFISHER em Portugal
O Grupo Beneteau anunciou hoje a aquisição da STARFISHER, que se tornou GB PORTUGAL, reforçando assim a sua capacidade de produção de barcos a motor de 25 a 35 pés, estabelecendo-se em Portugal.
"O Grupo Beneteau tem grandes ambições de desenvolvimento em todos os mercados a que se dirige e, em particular, no mercado de dayboating, que é particularmente dinâmico. Esta aquisição permite-nos reforçar a nossa capacidade de produção de pequenas embarcações a motor e estabelecer-nos em Portugal, para além das três outras unidades industriais dedicadas a estes mercados localizadas na Polónia e nos Estados Unidos", explica Jérôme de Metz, Presidente e Chefe do Executivo do Groupe Beneteau.
Localizado em Campos, no norte de Portugal, a poucos quilómetros da fronteira espanhola, este estaleiro cobre 50.000 m2 incluindo 15.000 m2 de espaço para fábricas e armazéns.
Emprega 200 pessoas e, depois de ter produzido barcos sob a marca Starfisher, tem vindo a operar há vários anos como subcontratante para outras marcas, incluindo algumas do Grupo Beneteau desde o início de 2021.
* Mercado de Dayboating : barcos a motor com menos de 40 pés
Management & experts linked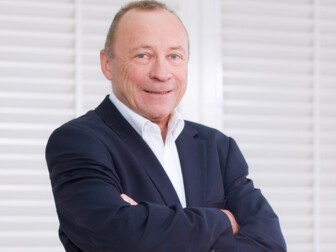 Adviser
Jean-Paul Chapeleau is adviser to the CEO and Chairman of the French Federation of Nautical Industries. 
Previously he was Deputy CEO in charge of industrial operatio...
Read more