Saint-Gilles-Croix-de-Vie, France,
December 5, 2022
JEANNEAU DB/37, new experience in day boating
Last spring, JEANNEAU offered a unique boat on the market with the DB/43, a brilliant entry into the world of premium Day Boats. With this second model, the brand continues to expand its offer and fully realising the promise of DB Yachts: "More than you expect!".
This brand-new 37-foot model emphasizes a streamlined design, entirely open to the sea. 
Designed with fine materials and polished finishes, she reveals an unprecedented
interior volume for a day boat.
Following the DB/43, the DB/37 is the result of a collaboration between and world-renowned naval architects. Boasting excellent handling, her elegant lines were drawn by the Italian designer, Camillo Garroni, and her hull was designed by Michael Peters Yacht Design.
From day boat, to party boat, to cruiser, the DB/37 offers great versatility and a unique design, promising exceptional experiences on the water. 
"We are happy to add a second opus to the DB Yachts line, just a few months after the successful launch of the DB/43. With DB Yachts, we imagine the future of yachting, while drawing on Jeanneau's heritage." confirms Paul Blanc, JEANNEAU Executive Director
JEANNEAU will unveil the DB/37, the second model in its new line of premium Day Boats, in her world premiere at the Boot Düsseldorf Boat Show, from the 21st through the 29th of January 2023. 
Management & experts linked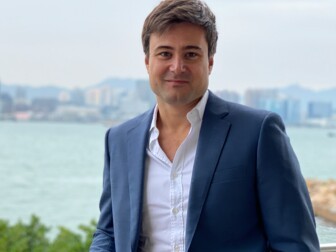 VP. Boat clubs Development, Boating Solutions division
Paul Blanc is in charge of developing Boat clubs and new businesses within the Boating Solutions division, headed by Bruno Thivoyon since the September 1, 2023.
Paul...
Read more