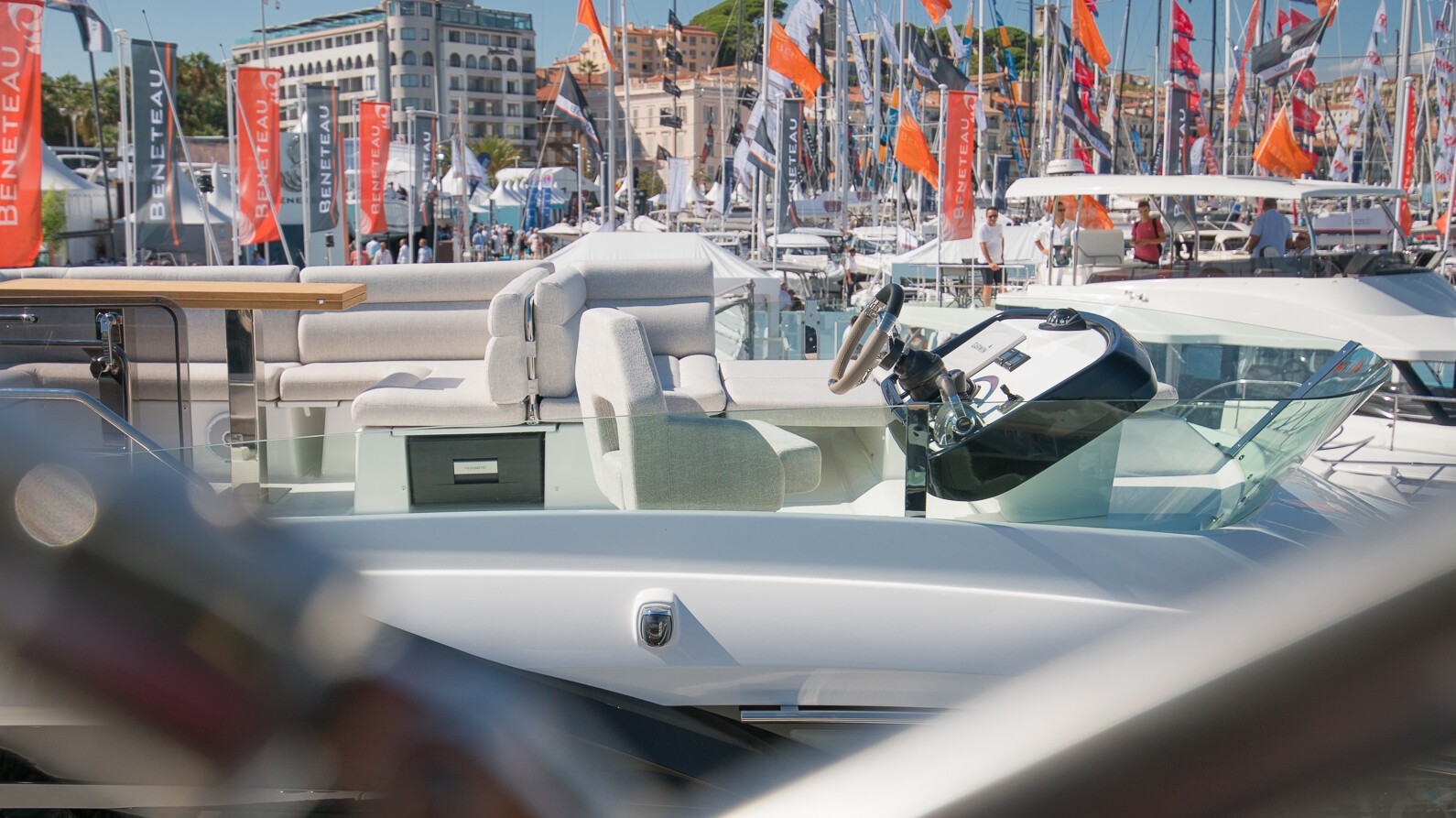 Cannes, France,
September 10, 2019
New models 2019-20 announced at Cannes Yachting Festival
At the Cannes Yachting Festival, Groupe Beneteau announces 34 new models for the 2019-2020 season, consolidating its market-leading position for recreational boats.
With the start of the 42nd Cannes Yachting Festival, Groupe Beneteau is announcing the launch of 34 new models from the Boat Division's 12 brands for the 2019-2020 season. These 58 motor and sailing yachts are on display at the boat show, including 12 world premieres.
During the press conference held today, Jérôme de Metz, Chairman and CEO, confirmed:
"My role will be to unite the Group's teams around an ambitious shared project. Over the past three months, we have first put in place a dynamic executive management committee, with Christophe Caudrelier as Deputy CEO Operational Excellence, Gianguido Girotti as Deputy CEO Product Strategy for all the Group's brands, Corinne Margot heading up Human Resources and Communications, and Jean-Paul Chapeleau, the longstanding head of the Jeanneau and Prestige brands, who has agreed to share his vast experience with us".
He added that this leadership team is working on the Group's new strategic project, which will be presented in 2020.
Product offering further strengthened, reflecting Groupe Beneteau's commitment to consolidating its leading position on its markets
To further enhance the selection of models offered by its various distribution networks across all its market segments, Groupe Beneteau has committed around €40 million each year for the past three years for an in-depth renewal of its product offering. These investments are already delivering benefits, because more than half of the 200 models offered by its 12 brands are less than three years old. Gianguido Girotti, Deputy CEO Product Strategy, presented his approach built around the House of Brands concept. 
"Groupe Beneteau is the only builder in the world to offer such rich and deep ranges. My aim is to continue developing our brands and their market shares thanks to a fine-grained brand architecture, effectively targeted product investments and efficient distribution networks", explained Gianguido Girotti.
New models announced at Cannes Yachting Festival
Motor yachting, a highly diverse segment on which Groupe Beneteau has strong positions.
BENETEAU

Swift Trawler 41

Monte Carlo 52

LAGOON

SIXTY 7

 

MONTE CARLO YACHTS

MCY 66

MCY 70

MCY 76

PRESTIGE

PRESTIGE 420

PRESTIGE 420 S

PRESTIGE 590 S
Dayboating and express cruising, core market segments, are undergoing a transformation.
BENETEAU

Gran Turismo 32

 

 

 

JEANNEAU

Merry Fisher 695 SERIES 2

Merry Fisher 695 Marlin SERIES 2

Merry Fisher 1095 Fly

Cap Camarat 12.5 WA

DELPHIA

BluEscape 1200 Fly

 

FOUR WINNS

Vista 355 Coupé

SCARAB

Scarab 285

GLASTRON

GTD 240

GTD 245

WELLCRAFT

162 Fisherman

402 Fisherman
In the sailing segment, the leading brands offer complementary models.
BENETEAU

First Yacht 53

Oceanis 30.1

JEANNEAU

Sun Fast 3300

Sun Loft 47

LAGOON

SIXTY 5

 

EXCESS

Excess 12

Excess 15
BENETEAU

Jean-François Pape

Tel +33 (0)6 32 17 58 55

JEANNEAU / PRESTIGE

Elise Vinet

Tel +33 (0)6 70 64 33 97

MONTE CARLO YACHTS

Cristina Malalan

Tel +39 (0)328 366 1601

LAGOON / EXCESS / CNB YACHT BUILDERS

Alexandre Dauberville

Tel +33 (0)6 33 89 02 08

DELPHIA

Magdalena Grzempczynska

m.grzempczynska@delphiayachts.pl

Tel +48 (0)668 868 223

 


 

FOUR WINNS / GLASTRON

WELLCRAFT / SCARAB

Nicole Rogers

Tel +1 (0)615 516 0008


 
Management & experts linked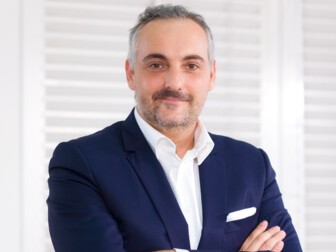 Group's Deputy CEO & Boat division CEO
Gianguido Girotti is Groupe Beneteau's Deputy CEO and Chief Executive Officer of its Boat division.
Previously, he was Deputy CEO in charge of brand & product str...
Read more