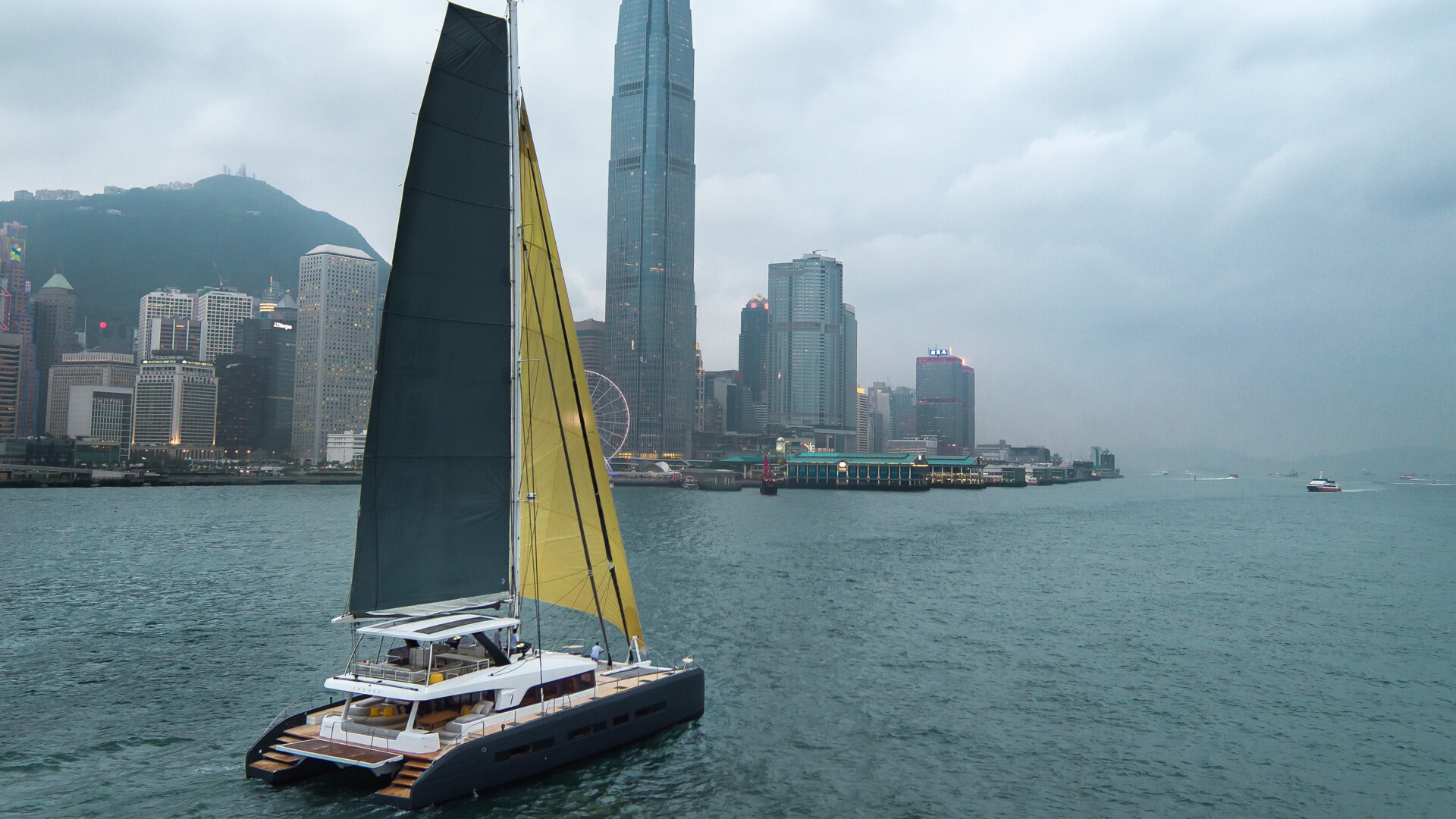 New organization for Groupe Beneteau Asia Pacific
Groupe Beneteau announces today a new organization and moves its regional office to premises in Hong Kong with the objective to further strengthen and expand its operations in the Asia Pacific region.
New organization
Effective immediately, all 11 staff members of the Groupe Beneteau Asia Pacific regional office are now based together. Paul Blanc has been named Managing Director of Groupe Beneteau Asia Pacific regional office and remains in charge of the sales development for the brands Jeanneau, Prestige, Glastron and Wellcraft in the region. Following Thibaut de Montvalon's move to new professional challenges, Vianney Guezenec is taking the role of Asia Pacific Director for the brands Beneteau, Lagoon and Four Winns. Managed from Europe, the luxury brands Monte Carlo Yachts and CNB receive full support from the Asia Pacific office in the region.
New office in Hong Kong
Groupe Beneteau Asia Pacific's new office is located in Sheung Wan on Hong Kong Island. "By gathering together all staff members, the objective is to gain more efficiency and continue strengthening our market presence in the Asia Pacific region, especially in Hong-Kong's international hub, a strategic location to oversee the business for the Group." explains Paul Blanc, Managing Director of Group Beneteau Asia Pacific.
Active presence in the region for nearly 15 years
Groupe Beneteau's presence in the region started with the first representative office opened in Shanghai, China in 2005. Today, more than 60 dealers promote our brands as local ambassadors, deeply enhancing the visibility of the Group's boats and yachts sailing in the region.
All the brands are actively present and engaged with the local boating communities. Beneteau has participated in all major trade shows, it has partnered with China Cup for 12 consecutive years and is also a sponsor of Hong Kong's iconic Four Peaks Race. Furthermore its Beneteau Cup series is prolific in the Pacific area. The Jeanneau brand, partnering with the Dongfeng team from the Volvo Ocean Race, successfully completed the China Sailing Tour two years ago. Beside exhibiting at all key boat shows, a series of events are organized to promote the sailing culture in this relatively young yachting market, particularly Prestige Elite Nights, the Lagoon Escapade, local launch events of MCY models, and Four Winns owner events.
In the light of the upcoming boating season, Group Beneteau is ready to present even more exciting projects, allowing the international boating community in Asia Pacific to enjoy the sea in style and comfort thanks to the Group's 10 ever enriching brands hitting the waves in Asian waters.