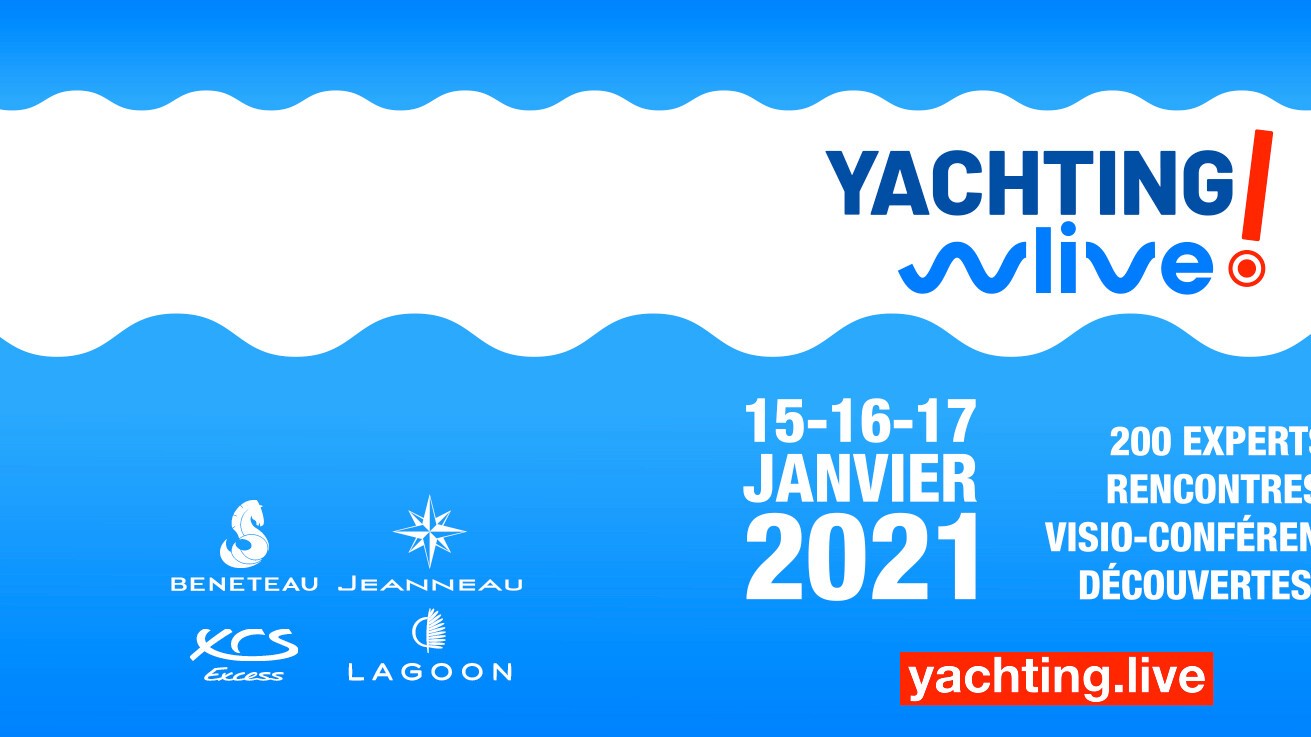 YACHTING Live : 2021 new models and replay now available
From 15 to 17 January 2021, the BENETEAU, EXCESS, JEANNEAU and LAGOON brands brought together more than 5,600 visitors during 3 days of 100% digital live conferences, talks and boat presentations for the French speaking audience.
This event was a first-time for Groupe Beneteau and its brands. Over the 3 days, the visitor interest didn't drop and the strong online participation together with the numerous questions asked online confirmed the success of the YACHTING Live! event. 
"This weekend full of live presentations and conferences was very professional and allowed me to build further steps to my project, my passion and the dreams that will come from it. »  Philippe, YACHTING Live
Not to be missed about YACHTING Live...
All live presentations and conferences are now available in replay in French on https://www.yachting.live/fr/lives-conferences
World premiere presentation of the JEANNEAU YACHT 60
Who would have thought that a sailboat would see its world premiere take place during an online event?
It's now done with the eagerly awaited JEANNEAU YACHT 60 whose lines, original design and first images were unveiled on Sunday 17 January 2021.
Watch the presentation of the JEANNEAU YACHT 60 and click here 
To find out more about her, please take a look at JEANNEAU website
LAGOON SIXTY 5 
Slim, intrepid, combining precision and finesse, the LAGOON SIXTY 5 is made for sharing great adventures with family and friends. Our experts will take you aboard this new sailing catamaran and share the other side of the scenery with you!
Watch the presentation of the LAGOON SIXTY 5 and click here
To find out more about her, please visit the LAGOON website
EXCESS Talks, the best way to discover our new brand
Discover EXCESS, its universe, its catamarans through the 4 episodes in English or French of the EXCESS Talks.
Watch the EXCESS Talks here
Management & experts linked