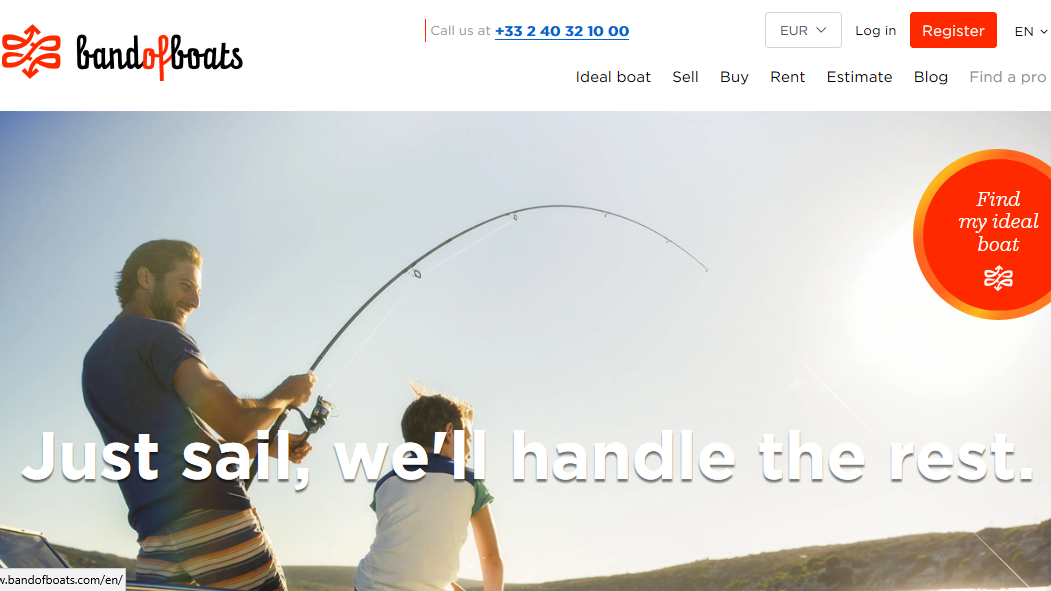 Paris, France,
October 31, 2018
Acquisition of Digital Nautic
Band of Boats, a Groupe Beneteau subsidiary, acquired the Nantes-based startup Digital Nautic on October 31, 2018.
Founded in Nantes (France) in 2014, Digital Nautic has set itself a mission to support boat industry professionals with the digital transition by developing online solutions enabling them to improve their levels of service: booking system, automated contracts, collection of customer feedback, sales of additional insurance cover, secure payments, etc.
This acquisition is in line with the objectives to further strengthen and accelerate the digitalization section of the Group's Transform to Perform strategic plan and will notably make it possible to:
Strengthen the Band of Boats team's digital expertise by integrating Digital Nautic's two cofounders as head of marketing and head of IT development;
Expand the rental offer by adding day rentals for motorboats and sailing yachts to the already available weekly rental packages for sailing yachts;
Accelerate Band of Boats' development across Europe.
"The acquisition of Digital Nautic will accelerate the development of Band of Boats, which aims to become a complete, multibrand, online boat services platform in Europe. The arrival of the startup's two cofounders will further strengthen our in-house expertise in the key areas of digital marketing and IT development", confirms Hervé Gastinel, Groupe Beneteau Chief Executive Officer.